Choosing an Executor For Your Will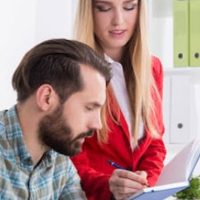 If you have not yet taken the time to create a will, this is one task you need to attend to right away. As one of the most basic types of estate planning documents, a will conveys your final wishes and designates those you wish to inherit your property and assets. Without one, it could impact the rights of your loved ones and subjects them to time consuming and potentially costly probate court proceedings.
Even if you do currently have a will, it is important to update it regularly. It is not uncommon for people to overlook important issues or for errors to be made. Picking the right executor is a crucial objective. The following offers tips to help you make the right choice.
Picking the Right Person to Act as Executor
When a person passes away, their property and assets must generally go through New York Probate Court proceedings before any distributions can be made. The first step is having the surrogate, or probate court judge, review the will to ensure authenticity. Once they are sure it is valid, they will appoint an executor of the estate.
This person should be named in your will. They will be in charge of securing property and assets, filing an inventory with the court, settling any unpaid debts, and filing final tax returns. Once these tasks are completed, then distributions can be made among your family and friends. Picking the right person to act as your executor is crucial to ensure this process goes smoothly. While some people automatically name their spouse or adult child, it is important to recognize that they will be grieving and may not be up to the task. Keep in mind the following when making your selection:
Your executor will need to make several appearances in the probate court, so they will need to have a flexible schedule and transportation.
They will need to fill out any number of potentially complex court forms and ensure they are filed correctly. Pick someone who will be comfortable with these tasks.
Your executor should be adept in filling out basic tax returns and able to navigate Internal Revenue Service guidelines when it comes to any estate taxes owed.
They should be someone familiar with the property and assets you own while being on decent terms with those people named in your will.
Most of all, an executor should be someone you trust who will take this duty seriously. Avoid anyone who might be motivated by their own self interest. If your situation is more complex, you may need to have a professional handle this task. This is particularly important if there is a chance the will could be contested. 
Reach Out to Us Today for Help
At Cavallo & Cavallo, we are your neighborhood law firm. You can trust us to guide you in all aspects of creating or updating your will, including choosing the right executor. To request a consultation in our office, contact our Bronx & Westchester estate planning attorneys today.
Resource:
nycourts.gov/CourtHelp/WhenSomeoneDies/probate.shtml
https://www.cavallolawyers.com/what-is-a-guardianship-and-when-is-it-needed/