Protect Your Most Important Assets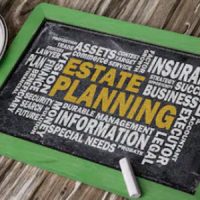 Unexpected events happen in life. When they do, they can jeopardize all that you have worked hard to achieve. Asset protection involves strategies designed to help you successfully weather these types of events, whether it be a lawsuit, job changes, or a medical crisis. The following highlights some simple ways you can protect the things that matter most to you in life.
Protecting Your Health
Good health is one of your most valuable assets and is the one most often neglected. Statistics from the Centers for Disease Control and Prevention (CDC) indicate that accidental injuries, unexpected illnesses, and chronic health conditions impact more than 60 million people each year, resulting in disabilities that can prevent them from working or providing for themselves.
To protect your health, take precautions such as going to the doctor regularly and engaging in healthy habits. Avoid taking unnecessary risks and make sure you have disability insurance in place, either through your employer or through a private policy.
Protecting Your Home
Your home is one of your biggest investments and provides a sense of security for you and your loved ones. Perform routine maintenance tasks and protect yourself against potential liability by addressing situations which could prove dangerous. Get rid of low hanging branches, trim bushes that obstruct views from your driveway, and repair cracks in sidewalks and flooring.
Consider investing in a security system to protect against vandalism and thieves. It is also important to ensure you are protected against storms and other unexpected weather events. If you have a partner that lives with you, make sure your home is properly titled and provides rights of survivorship.
Protecting Your Money
You work hard to make money and to save for your future. You need to make sure these funds are protected. Forbes advises that one of the most important steps you can take, particularly if you are a business owner, is to ensure you have enough liability insurance. A single lawsuit can easily wipe out all of your life savings.
Make sure your credit and bank accounts are protected from scammers and hackers. Speak with a financial advisor as needed and monitor investments to ensure they are funded properly and yielding a decent rate of return. Review the terms of pension benefits and retirement accounts while exploring ways to reduce your tax debt.
Protecting Your Loved Ones
Your loved ones are undoubtedly your most important asset. Make sure they are protected if anything happens to you. Consult with our estate planning attorneys on creating a will, update it regularly, and consider whether you need life insurance to provide for them in the event you are not able to do so yourself. Complete advance planning directives in New York to outline how important matters are handled in the event you are incapacitated.
Contact Us Today for Help 
At Cavallo & Cavallo, we can guide you in various strategies to help protect all of your important assets. Call or contact our Bronx & Westchester estate planning attorneys online and request a consultation in our office today.
Resource:
ag.ny.gov/sites/default/files/advancedirectives.pdf
https://www.cavallolawyers.com/what-is-a-guardianship-and-when-is-it-needed/