Choosing Someone to Act as Your Power of Attorney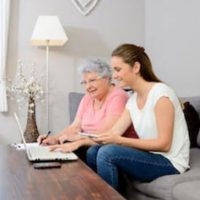 Conveying powers of attorney to someone you trust is an important part of estate planning.  It authorizes another to make important decisions on your behalf which can impact your home, your financial accounts, and even your overall health care. This is not the same as choosing an attorney to represent you in legal matters nor does the person need to have a law degree. Find out about their exact duties and how to choose the right person in your situation.
What Are 'Powers of Attorney'?
Powers of attorney are vitally important as they allow others to manage your affairs and make decisions on your behalf if you are unable to do so for any reason. Primarily, they serve to protect you. Under the New York Statutes, you are named as the principal in these documents and you authorize someone you trust to act as your agent. They are required to carry out your wishes and to act in your best interests. While it requires surrendering some control in certain situations, you can request information or revoke powers of attorney at any time. There are two basic types of power of attorney that are recommended:
A durable power of attorney: This authorizes another to act on your behalf in matters of business and finance. This includes maintaining any real estate you possess, withdrawing, depositing, and transferring funds to financial accounts as needed, and paying or collecting on bills on your behalf.
Health care power of attorney: This allows someone to make important medical decisions on your behalf if you are unable to make or communicate them yourself. It includes emergency treatment procedures, life-saving measures, and long term care decisions.
Again, your power of attorney is acting on your behalf and in accordance with your wishes. For this reason, you need someone who is trustworthy and capable to fulfill these roles.
Choosing Your Agent For Powers of Attorney
Many people close family members or friends to act as their powers of attorney. While this is not a problem, it is important to give the matter careful consideration before making your final decision. The New York State Comptroller warns that as these are important legal documents, it is always a good idea to consult with an experienced estate planning attorney first. Qualities we recommend looking for include:
Knowledge of and respect for your specific goals and desires;
The proven ability to manage property and money wisely;
Willingness to put your best interests before their own;
Ability to not give in to pressure from other family members or get involved in any disputes;
The time, energy, and resources needed to take on any tasks that may be required.
Let Us Help You Today
Powers of attorney are an important part of your estate plan and help to ensure you are protected. At Cavallo & Cavallo, we can guide you in creating this and other important  documents. Call or contact our Bronx & Westchester estate planning attorneys online and request a consultation in our today.
https://www.cavallolawyers.com/senior-safety-tips-protecting-yourself-on-stairs/