Determining Your Net Worth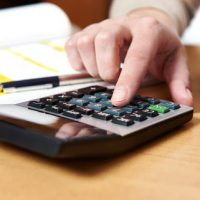 Before considering what estate planning and asset protection strategies are best for you, it is important to have a realistic appraisal of your net worth. This includes the various values of the items you possess, any business interests you own, and the money you have in various accounts, minus your debts and liabilities. The following provides some simple tools to use in this process, along with tips on valuing your possessions.
Net Worth Calculators
BankRate is one of several sources that offer a convenient online calculator to assist you in getting a basic idea of your net worth. Knowing your current assets and liabilities is important for guiding any current financial decisions, as well as any future plans you are making. Amounts you will want to include are as follows:
Assets
These are any items of value that you have purchased, earned, inherited, or otherwise acquired, such as:
Homes, vacation properties, country club memberships, and real estate;
Cars, motorcycles, boats, and RVs;
Home furnishings and personal belongings, such as furs or jewelry;
Artwork and antiques;
Collectible items and hobby or craft supplies;
Sports and recreational equipment;
Tools and building materials;
Business interests, including inventory and supplies;
Financial accounts, such as savings and checking accounts, stocks, and bonds;
Pension accounts and retirement funds, such as a 401 k;
Money owed to you from friends or relatives;
Cash values on life insurance policies.
Liabilities
These include all of your debts and obligations, such as:
Your mortgage or rent;
Monthly utilities;
Health, life, and auto insurance premiums;
Credit card bills;
Bank loans;
Car payments;
Student loans;
Child support or alimony owed;
Judgments or liens;
Tax debts;
Personal loans from relatives or friends.
Once you have assembled a thorough list, you deduct your liabilities from your assets, and the remainder is your net worth.
Valuing Your Assets
In order to get the most accurate picture of your net worth, you will want to pay close attention for how you value your assets and property. Lumen advises that there are several methods you may want to employ:
Book value: This is the current value of an object, less any depreciation costs;
Appraisals: An appraisal is an expert's view of what an item might be sold for.
Relative value: This determines how much similar items are going for on the current market.
Absolute value: This is a more complicated method, which determines the present value of the items projected cash flow.
While net worth calculators can be a helpful tool to get you started, valuations can vary. It is important to consult with an estate planning professional to ensure these amounts are correct.
Reach Out to Us Today for Help
Evaluating your net worth is an important step in protecting your current and future interests. Contact Cavallo & Cavallo and request a consultation with our New York estate planning and asset protection attorneys to ensure you have the proper documents in place.
Resources:
bankrate.com/calculators/smart-spending/personal-net-worth-calculator.aspx
courses.lumenlearning.com/boundless-accounting/chapter/valuing-of-assets/