Financial Planning: Smart Gift Giving For the Holiday Season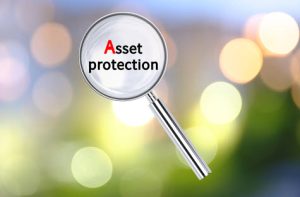 For most of us, the holidays provide time for festive get togethers with family and friends, and it is easy to go overboard when buying for everyone on your list. At this time of year, it is important to continue to protect your assets through sound financial planning, and overspending on items people really do not want or need does not make good financial sense. We have assembled the following guide to help you set a budget for the holiday season, while giving the types of presents that will increase the happiness of those you love for years to come.
Setting A Holiday Budget
Before holiday gift shopping, take a good look at your overall budget and set goals on what you can realistically afford. While it is hard to resist store displays full of holiday themed toys and trinkets, understanding the impact that overspending will have on your needs in the year ahead can help to prevent overspending. Make a list of upcoming health costs, home repairs, and vehicle investments that could be coming up in your near future, then calculate in your daily expenses and any income fluctuations you might experience over the next six months. This will give you a basic idea of how much you can really afford to spend on holiday shopping this year. When it comes time to make your actual gift list, consider these tips from Money Crashers:
Include in your holiday budget non-gift expenses you will incur, such as transportation and food costs, as well as money for decorations, cards, postage, and gift wrap.

Make an inventory of everyone you will need to buy for, such as bosses, coworkers, and service providers, in addition to family and friends.

Get an idea of what is expected from different people on your list to avoid overspending. Is there a price limit on office gifts? Would homemade gifts or baked goods be appropriate for a gift exchange with friends?

Is your family open to the idea of doing a grab bag or 'Secret Santa' rather than buying for individual members?
Smart Shopping
Once you have a budget in mind, consider the following ways to shop smarter, while giving gifts that will be remembered long after the season has ended:
If you are using credit cards, be mindful to use those with low interest rates;
For small children in your family, consider setting up or making a contribution to a 529 education saving plan;
For college students, consider gift card for places that they can buy electronics, books, or other school supplies;
For young couples, consider buying them shares in a stock or savings bonds;
For those who have everything, consider making an investment in their favorite charity.
The above satisfy the desire to be generous over the holidays, without wasting money on gadgets or gizmos your loved ones do not need.
We Can Help You Today
When it comes to looking out for your financial future, you can trust Cavallo and Cavallo to have your best interests at heart. As your neighborhood law firm, our experienced New York asset management attorneys provide the solutions you need to help ensure your financial security in the years to come.
Resources:
moneycrashers.com/create-holiday-budget/
irs.gov/uac/529-plans-questions-and-answers