Getting The Benefits You Are Entitled To From Your Insurance Policies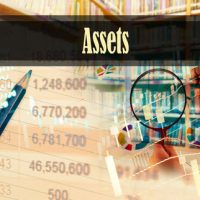 Having the proper home and car insurance policies in place and in the right amounts can play a crucial role in estate planning and asset protection. It ensures you are covered in the event someone is hurt or injured, protecting you and your assets against potential lawsuits. It also protects you against losses you suffer, either due to the negligence of others or as the result of acts of nature. The following outlines some of the key provisions that are often contained within these policies.
Benefits Provided By Homeowners Insurance
In addition to protecting you against losses and damages to your property, your homeowners' insurance can prevent you from being sued in the event a guest or worker in your home suffers an accident or injury. Travelers provides the following information on the types of coverage available and the potential benefits:
Dwelling coverage: This can be used to repair or rebuild your home when damage occurs, and includes wiring, plumbing, heating and air conditioning;
Other structures coverage: This protects additional structures on your property, such as fences, sheds, and gazebos;
Personal property coverage: This covers the belongings in your home, including furniture, electronics, clothing, and other personal effects;
Loss of use coverage: This pays for other accommodations if you are unable to remain in your home while it is being repaired;
Liability insurance: This protects you against accidents and injuries which occur on your property, and can help you avoid being sued.
The above are standard coverages and additional options are available. These include coverage amounts for high value personal items, such as jewelry or furs, green home coverage, which provides green home building supplies if your home needs repaired, and identity theft coverage, for your own personal protection.
Benefits In Your Automobile Policies
The Insurance Information Institute (III) advises that basic automobile policies generally include the following:
Bodily Injury and Property Damage Liability, which can protect you and other drivers on the policy from being sued if an accident occurs. The III recommends buying more than the state minimum required to ensure your assets are protected.
Personal Injury Protection (PIP), which can be used to pay medical expenses and lost wages you suffer in an accident;
Collision, which pays for damage to your vehicle due to striking another object, including potholes;
Comprehensive, which covers you for damage due to theft, vandalism, fire, or certain acts of nature.
Uninsured/Underinsured, which will cover your expenses in accidents with drivers who are uninsured or underinsured, as well as in hit and run accidents.
Our Experienced Asset Planning Attorneys Can Help You Today
Making sure you have the right amount of insurance in place is one of the basic ways to ensure your assets are protected. For help in reviewing policy documents and advise on where additional coverage is needed, contact our New York asset protection attorneys today. At Cavallo & Cavallo, we are your neighborhood law firm, here to provide the legal guidance you need to protect yourself and your loved ones.
Resources:
travelers.com/personal-insurance/home-insurance/types-of-coverage/index.aspx
iii.org/article/what-covered-basic-auto-insurance-policy