How Seniors Can Stay Safe in the Winter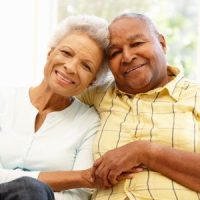 Autumn is the most pleasant season in New York.  Even if the view from your window has more skyscrapers than autumn leaves, the crisp smell in the air is unmistakable.  Soon, the cozy autumn will give way to a bitterly cold New York winter, though.  While children may find the snow days exhilarating and artists may find inspiration in the dirt-stained snow, seniors understandably regard the winter with trepidation.  The risk of serious injury from accidental falls on snowy or icy surfaces gets higher as you age, and seniors who live alone may struggle to get enough heat, enough food, or enough social interaction in the winter.  Your plans to age in place or to move to more senior-friendly surroundings should account for some bad winters; do not assume that the weather will always be mild.  A Bronx estate planning lawyer can help you develop a practical plan for surviving the New York winter in the apartment that you have called home for decades or to move to a place that does not hold as many hazards for the elderly.
Aging in Place Is a Challenge in Northern Climates
Seniors in New York are at risk of hyperthermia, or dangerously low body temperature, especially if they live alone.  If you have arthritis or mobility impairments, it may be harder for you to adjust the heat in your apartment or get additional coats and blankets out of the closets.  As you age, the shivering response, in which the body heats itself in response to a cold stimulus, becomes less pronounced, so you might not even notice how cold you are.  This risk is greater if you live alone.  If you live with family members, they can adjust the heat, repair windows that are letting in cold air, and bring you more blankets.
Venturing out in the cold is also more dangerous for seniors.  No matter the weather and the terrain, elderly people are at a higher risk of accidental falls.  To avoid this risk, some seniors avoid necessary errands in the winter.  If you live with other family members, let them do the grocery shopping, so you don't have to risk the icy walk to the subway.
Maybe It's Time to Fly South or Move to an Assisted Living Facility
All of these winter hazards may make you question whether you want to spend another winter living alone in the Bronx.  The New York winter is why many seniors move to the Sun Belt or, if they can afford it, maintain two residences, one in New York and one someplace warmer.  If you cannot imagine calling anywhere else besides New York home, you can avoid many of the winter risks by moving to an assisted living facility.  In these facilities, the walkways are always cleared of snow and ice, and there are plenty of indoor corridors where you can walk and social events you can attend if you need a change of scenery.  You can eat meals in the dining room or take a bus to the supermarket.  Most importantly, there are always people around to make sure you are okay.
Schedule a Confidential Consultation With a Bronx Estate Planning Attorney
An estate planning lawyer can help you decide whether your current living situation can withstand the New York winter.  Contact Cavallo & Cavallo in the Bronx, New York to set up a consultation.
Source:
co.delaware.ny.us/departments/shrf/docs/wintersafety_tips.pdf