Hurricane Tips To Protect Yourself And Older Adults In Your Life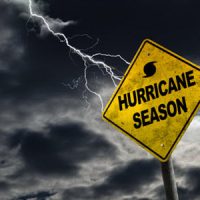 Summer is the time to enjoy family vacations, picnics, and outdoor hobbies with the people you love. Unfortunately, it also brings increased storm risks, which can jeopardize your personal safety as well as your property. Hurricane season in 2021 runs from Tuesday, June 1 through Tuesday, November 30. Our experienced Bronx & Westchester estate planning attorneys offer tips to help you prepare.
Preparing For Hurricane Season
The National Oceanic and Atmospheric Administration (NOAA) predicts another active hurricane season in the Atlantic. While it is likely to not reach the historic levels of 2020, NOAA expects between 13 and 20 named storms, up to five of which have the potential to cause major damage.
New York residents clearly remember the devastation caused by Hurricane Sandy in 2012 and there are still some areas that have never fully recovered. To ensure you are prepared for whatever this season holds, Ready.gov recommends the following tips:
Know your risks: Hurricanes do not just impact coastal areas. Even if you live inland, you could still suffer severe effects due to heavy rains, wind, and flooding.

Be knowledgeable about hurricane watches and warnings: Watch local forecasts and be aware of when storms are predicted. A hurricane watch means adverse effects are possible while a warning means a heavy storm is expected.

Have an emergency plan in place: Know your evacuation zone, have an idea of where you might go, and determine in advance how you will notify and meet up with other family members.

Have important documents handy: Keep birth certificates, passports, insurance policies, titles to property, and other important documents in a file that you can easily grab if needed.

Gather supplies: Make sure you have plenty of water, ready-to-eat foods, copies of prescriptions, batteries, flashlights, generators, and other emergency supplies handy.

Hurricane proof your home: Take steps now to reduce potential damages during a storm by cleaning out gutters, cutting down dead branches, reinforcing windows or doors, and making other repairs/improvements to your home.
Protecting Older Adults In The Event Of Adverse Weather 
In the event of a major storm, it is important to ensure older adult family members are protected. The Centers for Disease Control and Prevention (CDC) warns that more than 70 percent of the victims of Hurricane Katrina were over 65. The following steps can help ensure your loved one's safety:
Help in making their property storm-ready;
Make sure they have your emergency contact information and numbers for police and other emergency responders;
Find someone nearby that can check in with them;
Encourage them to stay at your home if a storm is expected.
Let Us Help You Today
As your neighborhood law firm, Cavallo & Cavallo helps ensure your assets and the people you love are protected. To find out more about preparing for storms and other unexpected events, contact our New York asset protection and real estate attorneys and request a consultation in our office today.
Resource:
cdc.gov/aging/pdf/disaster_planning_goal.pdf
noaa.gov/media-release/noaa-predicts-another-active-atlantic-hurricane-season