Home
>
Blog
>
Elder Law
>
Preparing For The Possibility You or A Loved One May Need Nursing Home Care
Preparing For The Possibility You or A Loved One May Need Nursing Home Care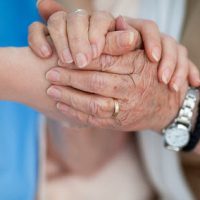 The older we get, the more difficult it often becomes to maintain our health and independence. An accident, such as a slip or fall or an illness could be the thing that pushes us past the point where we can perform daily tasks or meet our own needs. Preparing yourself in the event that you or a loved one may require nursing home care at some point in the future and having a plan in place helps to ensure you will get the amount and quality of care you need.
What You Need To Know About Nursing Homes In New York
According to the Family Caregiver Alliance (FCA), more than eight million people throughout the U.S. requires some type of long term care service over the course of their lives. For some, this may involve working with home health agencies and adult day care services, while others require the more extensive type of care that can only be provided in a nursing home. Not everyone who requires care is elderly either. The FCA reports that while 63 percent of people who require long term care are over retirement age, the remaining 37 percent consist of people 64 and younger.
The New York Department of Health advises that nursing homes generally provide three different types of services: skilled nursing or medical care, short term physical rehabilitation, and long-term health related care and services. The following information can help you prepare in advance in the event nursing home care is needed:
While all nursing homes provide the same basic services, some offer specialized care in certain areas, such as for those suffering neurological disorders, or those who require a ventilator.
A medical assessment is required before entering a nursing home to evaluate your functioning status.
Nursing homes charge a daily rate for services, and require a full financial disclosure during admissions. Private pay rates are not regulated and without prior Medicaid planning, can easily wipe out your life savings in a few months.
For those currently hospitalized who require long term care, New York Medicaid regulations require they be placed in the first available bed at a facility within 50 miles of the patient's home. You can influence this decision by being familiar with the nursing homes in your area and suggesting the ones that best apply to your situation.
Making Sure You Are Prepared
Medicare offers a nursing home compare tool which allows you to view reports and reviews for facilities in your area. They also offer suggestions on alternative programs to nursing home care, such as assisted living facilities and senior housing, and community care services which can provide in-home health aides and help with transportation and meal delivery services.
Contact the offices of Cavallo & Cavallo today to discuss these options, so that you are prepared if the unexpected occurs. We can advise you on the services available, as well as payment arrangements that can help protect the property and assets you currently own. Call or contact our nursing home and Medicaid planning attorney online and request a free consultation in our Bronx or Westchester office.
Resources:
caregiver.org/selected-long-term-care-statistics
health.ny.gov/facilities/nursing/select_nh/docs/select_nh.pdf