Protecting Your Assets Against Investment Fraud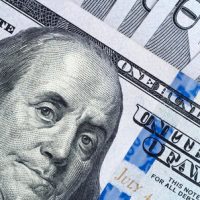 You have worked hard to earn and save money to put towards your retirement. While the investments and accounts you possess are meant to provide for you and your family's financial security, it is easy to fall prey to scams. Part of protecting your assets is knowing the types of financial fraud that are commonly used to rob older adults of their life savings.
Common Types of Investor Fraud
According to fraud surveys conducted by the Investor Protection Trust (IPT), older Americans are a prime target for investment scam artists. More than seven million people fall victim to these scams every year, losing as much as $36 billion, and one out of every five is over the age of 65.
While most people think they are financially savvy enough to avoid being duped, the fact is that these schemes often sound plausible and are run by seemingly professional people. The lure of a promising investment or easy returns is often hard to resist. Common ways in which scammers often target victims include:
Annuities: These promise tax benefits and a lifetime source of income, but sellers and promoters may be more interested in their own commissions rather than getting customers a good return on their investment.

Telephone scams: Phone calls soliciting contributions, offering investment opportunities, or demanding you take action to protect any government benefits you receive are among the most common types of scams.

Mortgage and credit fraud: There are still scammers targeting people with a variety of loan modification programs, often involving ballooning interests rates and excessive loan servicing charges.

Free seminars: Many of us have received invitations to free lunch or dinner seminars, which promise to let you in on 'secrets' or ground floor opportunities. The IPT reports that state and federal regulators have found that more than half of these involve misleading claims, while close to 15 percent directly involve fraud.
Three Warning Signs To Watch Out For
With so many ways to rob honest people of their hard earned money, how can you be sure when an investment is the real deal? NerdWallet advises you to be aware of these three warning signs that generally indicate an investment is a scam:
Guaranteed returns: The nature of investing is that it is a risky business, and there are generally no guarantees against the potential for making or even losing money. If you encounter someone offering an investment with a guaranteed return, be suspicious.

An urgent call to action: Brokers or self proclaimed financial advisors rarely use high pressure sales tactics to get clients to make investments they are unsure of. If you are being pressured to act immediately or are told there is only a short window of opportunity, there is a good chance it is a scam.

Unsolicited offers: Beware unsolicited offer. Scammers figure if they cast a broad net, their chances are greater for success.
Before making any investments which could jeopardize your financial future, contact Cavallo & Cavallo first. Request a consultation with our asset protection attorneys in our Bronx or Westchester offices to get the professional legal guidance you need in these situations.
Resources:
investorprotection.org/protect-yourself/?fa=protect-seniors
nerdwallet.com/blog/investing/3-signs-scams-ruin-retirement/