Protecting Your Assets and Reducing Liability For Small Business Owners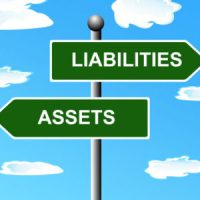 Having a small business and being your own boss is certainly appealing, but it also takes plenty of hard work and attention to detail. Regardless of the size or type of business you operate, you need to be aware of issues concerning legal liability which could put you at risk. To protect your assets, it is important to consider how your business is structured, as well as the types of insurance you might need in the event problems occur.
Business Structures To Reduce Personal Liability
The Internal Revenue Service (IRS) offers a variety of resources for small business owners and those who are self employed, including information on the different types of business structures. The type of business you are operating determines not only how you are taxed, but also impacts your personal liability for claims related to your business and creditors:
Sole proprietorship: This is a common type of business structure in which there is only one owner. Your business profits are reported as income, and paid through your personal tax returns. While a sole proprietorship requires little effort to set up, it offers no protection for you or your business in the event of a lawsuit or other type of claim.

Partnership: A partnership may be formed between spouses, friends, or business associates, and generally involves an agreement which outlines duties and responsibilities. While you may have been careful to include a breakdown of investments and how profits are divided, it offers you no legal protection against being held personally liable for claims against your partner.
A better option for small business owners may be to establish a limited liability company (LLC). These are entities filed in accordance with state laws, in which the individual members are not personally liable for the debts of the business or any of its partners.
Insurance To Protect Your Business
The Small Business Administration (SBA) advises that there are a variety of different types of insurance to protect small businesses against claims. Depending on the type of business you operate, options you may want to consider include:
General liability insurance, which protects against claims due to accidents, injuries, or acts of negligence;
Product liability insurance, which protects product manufacturers, wholesalers, and retailers against claims due to product defects or malfunctions;
Professional liability insurance, which protects service providers against malpractice and negligence related claims;
Commercial property insurance, which protects any business dwellings against acts of vandalism, fire, or theft;
Home based business insurance, which may be added as a rider on your existing homeowner's insurance policy, to cover against risks that would not otherwise be covered, such as damages to business related property or inventory.
Contact Our New York Asset Protection Attorneys Today
To discuss options for protecting yourself and your business against potential claims which could threaten your assets and jeopardize your family's financial security, contact Cavallo & Cavallo. As your neighborhood law firm, we offer free consultations in our Bronx and Westchester offices, so call or contact us online today.
Resources:
irs.gov/businesses/small-businesses-self-employed
sba.gov/managing-business/running-business/insurance/types-business-insurance