Protecting Your Assets as a Landlord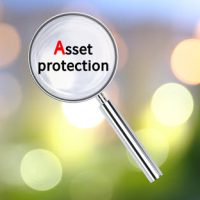 At the beginning of the year, the New York Times declared 2017 as the "Year of the Renter".  While some areas have not quite lived up to this promise, there are still plenty of profits to be had for those looking to invest. If you have considered the profit-making possibilities of becoming a landlord, it is important to have a realistic view of what is involved, as well as how to protect your assets in the process.
Avoiding Mistakes When Renting Property
Before spending money buying a rental property, be aware of the steps you need to take to protect your investment. Even one bad tenant can cost you significant amounts of money. You can help reduce your risks by following these tips from Trulia:
Screen your tenants. Landlords who are overly trusting or go by appearances often get taken advantage of when it comes to back rent and property damages. Credit and background checks can help you weed out applicants who may be slow to pay, as well as those who could end up using your property to violate criminal laws.

Inspect your property regularly. Make repairs promptly and document the condition of your property with pictures, which can help defend you against any potential disputes that could arise.

Be familiar with New York landlord/tenant laws. Issues related to security deposits, housing inspections, anti-discrimination policies, and ADA compliance can trip you up if not careful. Rather than rely on your own understanding, your best bet is to consult with an experienced real estate attorney.
Protecting Your Assets Against Liability
In addition to making sure the rent is paid on time and that your tenants keep your property in good condition, having the proper insurance in place should be a top priority. The American Apartment Owners Association (AAOA) advises that insurance can make sure you are covered for damages that are beyond your control, along with protecting you against personal liability for accidents and injuries involving your tenants. The AAOA advises that there are four types of insurance all landlords should carry:
Property and casualty insurance, in case any unforeseen circumstances render your property uninhabitable.
General liability insurance, which can protect you against general liability and accusations of negligence.
Flood insurance, which can help recoup losses. Numerous storms in and around the New York City area over the past decade have proven the value of this type of protection.
Umbrella policies, which can protect you against personal liability if damages exceed insurance limits.
You will also want to revise your estate planning documents. In addition to updating your will, pick someone you trust to have Power of Attorney, which enables them to make financial and management decisions on your behalf in the event you are unable to. To discuss these and other issues related to rental properties with our experienced New York real estate, asset protection, and estate planning attorneys, call or contact Cavallo & Cavallo online today and request a free consultation in our Bronx or Westchester office.
Resources:
nytimes.com/2017/01/06/realestate/2017-year-of-the-renter.html
american-apartment-owners-association.org/property-management/latest-news/how-to-reduce-your-risks-and-limit-your-personal-liability-as-a-landlord/