Voluntary Administration of Small Estates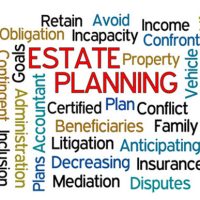 Probate is a hassle.  It is like filing your taxes, except that your stepchildren, in-laws, and all the other relatives who never cared for you heckle you at every step of the process.  The good news is that there are ways to prevent most of your property from going through a long, drawn-out probate case.  One of them is to engage in elaborate feats of estate planning where you transfer your property to revocable trusts and to family members while you are still alive and well, but this requires considerable financial and emotional resources.  The other is simply to own very little property.  Whether you intentionally sought out the simple life or whether you aspired to riches but found them elusive, being of modest means makes the probate of your estate much simpler; if your means are modest enough, then probate becomes so simple that it is not really probate at all.  A Bronx estate planning lawyer can help you with your estate plan if you own so little property that your estate probably will not have to go through full probate.
How Small Is a Small Estate?
If your estate is small enough, then it does not have to go through the full probate process.  Instead, it qualifies for voluntary administration of small estates, which also goes by various other names, such as summary probate, summary administration, or settlement of small estates without court administration.
Most people whose estates settle through summary administration do not own real estate.  If they do, they only own one house, and they own it jointly with a close family member, so it does not become part of the estate subject to probate.  An estate qualifies for probate if the value of the decedent's non-exempt personal property does not exceed $50,000.
You might think that this means that you have to be dirt poor to qualify for summary probate, but this is not the case.  Once you exclude exempt assets, many of us own less than that amount.  New York law considers the following assets exempt for purposes of determining eligibility for summary probate:
$20,000 of furniture and other household items
One vehicle, with a value of up to $25,000
$2,500 of books and other media items such as vinyl records
$25,000 of farm machinery, livestock, or a combination thereof
$25,000 in cash, as the probate court assumes that your estate will use this money for funeral expenses
The Poor Man's Probate
To begin the summary probate process, the personal representative listed in the decedent's will must file a petition with the probate court.  If the decedent did not write a will, then the decedent's closest surviving relative must file this petition.  The personal representative or closest relative must file documentation of the decedent's known assets and debts and the contact information of creditors and beneficiaries.  After the estate pays the outstanding debts, the estate settles quickly.
Schedule a Confidential Consultation With a Bronx Estate Planning Attorney
An estate planning lawyer can help you with planning for summary probate.  Contact Cavallo & Cavallo in the Bronx, New York to set up a consultation.