Five Simple Ways to Protect Your Loved Ones and Your Assets in the New Year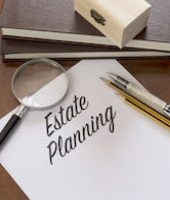 The following offers five simple asset protection strategies, which offer a quick and easy way to help ensure you and your loved ones are protected:
Make sure all important documents are in one easy to locate place.

Items such as birth certificates, marriage licenses, military service records, mortgage documents, and titles to vehicles should be kept in a lock box somewhere that is accessible, yet out of view. Consider a filing cabinet to hold this and other items, such as financial records, past years tax returns, and statements regarding any work or federal benefits you currently receive or are entitled to.
Check beneficiaries on life insurance policies and financial accounts.
Make sure any life or disability insurance policies you have in place have the proper beneficiaries listed. You should always name two people-one as the primary person to receive these benefits and one as a back up. Check the beneficiaries of any investment and funds in your bank accounts as well. Make sure savings, checking, and Money Markets or CDs are designated as 'payable on death', which allows them to avoid being subject to New York Probate Court proceedings.
Review your advance directives and inform others of your wishes.
The New York Department of Health advises all residents to have advance directives in place, which can guide medical providers and loved ones in the event of an emergency in which you are not able to communicate your wishes yourself. Create a health care proxy, designating someone to make important decisions on your behalf, a living will, which dictates the extent of any life saving measures which are taken, and a Do Not Resuscitate (DNR) order.  Take time over the holidays to subtly make friends or family aware of your wishes.
Check to ensure your home is titled with rights to survivorship.
In New York, there are several ways in which you can own property jointly with another person, such as a spouse, partner, or other relative. While a tenancy in common does give each person a certain percent of ownership, it does not protect their interests in the event the other party passes away. Titling property as Joint Tenants With Rights of Survivorship (JTROS) ensures it passes directly to your loved one, without having to go through the probate process.
Schedule a consultation with our New York estate planning attorneys.
To discuss important documents you need to have in place, such as a will or trust, reach out to Cavallo & Cavallo today. Contact our New York asset protection attorneys and request a one on one consultation in our Bronx or Westchester office to start your new year off right.
Resource:
nyc.gov/site/doh/health/health-topics/advanced-directives.page