New COVID-19 Rules For Nursing Homes In New York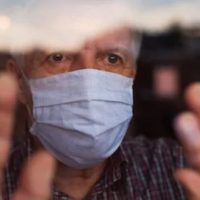 The COVID-19 (coronavirus) pandemic has hit everyone hard, but it has been particularly bad for nursing homes in New York. Older adults and those with underlying health conditions are most at risk of contracting the infection. Unfortunately, the amount of interaction in nursing homes has allowed the virus to flourish. A previous order prohibited nursing homes from turning away those who tested positive for COVID-19. Recent changes are designed to protect current residents and staff, but will likely create additional problems for those requiring nursing home care.
Patients Who Test Positive For COVID-19 Prohibited From New York Nursing Homes
According to a May 10, 2020 NBC New York News report, Governor Cuomo recently made changes in state laws designed to help reduce the spread of COVID-19 among nursing home residents.  He overruled an order issued by the state Department of Health back in March that prohibited nursing homes from excluding patients who tested positive for the coronavirus.
Under the new rule, patient test results are now relevant to admissions. If the patient tests positive for COVID-19, rather than being transferred to a nursing home they would be placed under the care of the state at local hospital facilities. The change comes amidst new reports regarding the heavy toll the pandemic has taken on nursing home populations. New York has more than 100,000 older adults living in nursing homes, which Governor Cuomo called 'ground zero' for the virus. Of these, more than 5,300 died during the pandemic and the state recently disclosed an additional 1,700 deaths that were previously unreported
In addition to reducing the risks of potential exposure between new patients and current nursing home residents, Governor Cuomo's latest rules include increased requirements for nursing home staff. Aides and other nursing home employees are now required to be tested for the coronavirus twice a week. 
What the New Rules Mean For Your Loved One
If you currently have an older adult loved one in a nursing home, these new rules can help ensure they are better protected. If you have been considering nursing home care or have an older adult family member or friend who has contracted the virus, you will want to consider the options available:
Staying in the hospital: This may be the safest bet for those with serious medical conditions.
Staying in your home: This may be an option if you have the space needed and can put social distancing measures in place.
Staying in their own home: For older adults who may still be able to live on their own but require assistance, New York State offers a variety of support services to those who are Medicaid eligible.
Let Us Help You Today
The team at Cavallo & Cavallo is here to help ensure your loved ones get the care they need. Reach out and contact our Bronx & Westchester Medicaid & nursing home attorneys to schedule a consultation today.
Resource:
nbcnewyork.com/news/local/cuomo-reverses-nursing-home-directive-to-take-covid-19-patients-requires-more-staff-testing/2410533/
https://www.cavallolawyers.com/how-to-check-the-structural-integrity-of-your-elderly-parents-home/