Four Common Challenges Older Adults Face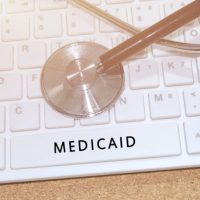 The coronavirus pandemic hit people over the age of 65 hard. With a general decline in cases, many older adults are breathing a sigh of relief. As NYC slowly begins easing some restrictions, many are eager to resume some of their normal activities. As experienced Bronx & Westchester Medicaid & nursing home attorneys, we urge you to be cautious. We also want you to be aware of some of the other challenges older adults are likely to face.
Raising Awareness Regarding Risks Older Adults Face
May is designated as Older Americans Month. Sponsored by the Administration for Community Living, it acknowledges the many contributions people over the age of 65 make and the ways in which they invest their time and knowledge in helping others. In the lingering aftermath of the coronavirus pandemic, which impacted older adults particularly hard, it seems a good time to raise awareness regarding other risks they face. Among the four most common include:
Managing health conditions.
Older adults are more likely to develop diseases and chronic conditions,  which can have major impacts on their overall health and well-being. Among the most common include:
Diabetes;
Heart disease;
Cancer;
Stroke;
Respiratory ailments;
Dementia and Alzheimer's Disease.
According to HealthyPeople.gov, 60 percent of older adults suffer at least two or more chronic health conditions. Early diagnosis, prompt medical care, and management of symptoms help maintain health and improve quality of life.
Avoiding personal injuries.
Accidents are a leading cause of death and disability among people of all ages. Older adults are particularly vulnerable. Among the most common causes include:
Car accidents;
Pedestrian accidents;
Slips, trips, and falls;
Getting struck by or against objects.
Due to their age, injuries older adults suffer as a result of accidents tend to be severe and they fail to bounce back as quickly from them as their younger counterparts.
Maintaining an independent lifestyle.
Being able to live on their own and provide for their needs is a primary concern for older adults. Unfortunately, accidental injuries, illnesses, and chronic health conditions threaten their independence and often hasten the need for nursing home care. Long term care services provided by Medicaid can help older adults maintain their independence. This includes:
Visiting nurses and home health aides;
Meal delivery services;
Transportation to doctor appointments;
Adult daycare programs.
Protecting financial security.
You worked hard all your life with the goal of being able to relax during retirement. Estate planning and asset protection strategies help to ensure you and your loved ones are protected. This includes creating a Medicaid trust, which helps to ensure continued financial security by offsetting future long term care costs you are likely to incur.
Contact Us Today for Help
At Cavallo & Cavallo, we provide the trusted legal guidance you need in addressing common concerns facing older adults. To find out how we can assist in your case, contact our New York Medicaid/nursing home planning attorneys and request a consultation today.
Resources:
health.ny.gov/health_care/medicaid/program/longterm/
acl.gov/oam/2020/older-americans-month-2020
healthypeople.gov/2020/topics-objectives/topic/older-adults