Home
>
Blog
>
Nursing Home
>
New Legislation to Ensure Better Quality at Nursing Homes in New York State
New Legislation to Ensure Better Quality at Nursing Homes in New York State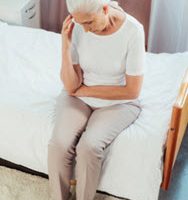 A nursing home may be the best solution for ensuring you or loved ones get the amount of personal attention and medical care needed. Unfortunately, despite the high costs of this care, many facilities fall behind when it comes to quality. As a result, ensuring a facility is safe and sound plays an important role in nursing home planning, along with determining how these costs will be met. New legislation being drafted in the upstate promises to help patients and their families find better facilities, while also holding providers more accountable.
Nursing Home Enforcement Needs Improvement In New York 
According to a January 17, 2019 report in Skilled Nursing News, New York is in the top ten when it comes to the sheer number of nursing homes within the state. While these homes are required to meet rigorous regulations both through the New York Department of Health (DOH) and through Medicaid, which often offsets the costs of patient care, studies have found them alarmingly lagging behind.
Cases involving nursing home abuse and neglect continue to be a common problem, as do complaints from family members regarding the conditions of facilities, the quality of care, and the number of staff employed. Prompted by calls and complaints, a New York State Senator from the Upstate Niagara area decided to take action. Republican State Sen. Robert Ortt recently announced a package of three different bills which he claims would help address some of the issues currently compromising the quality of nursing home care in the state, two of which have already been introduced into legislation:
Senate Bill 112, which prevents nursing home owners from purchasing more facilities if the ones they currently own have code violations or compliance issues;
Senate Bill 113, which would require nursing home inspections to be conducted off normal business hours and would prevent DOH officials from warning nursing homes in advance of the inspections.
An as yet unsponsored bill, which would bolster the DOH's enforcement capabilities, while also requiring independent monitoring for nursing homes deemed at risk.
Protecting Your Loved Ones
While this new legislation provides an extra level of oversight and accountability to nursing home providers throughout the state, vigilance is still required on the part of patients and their loved ones. In some cases, advance Medicaid planning to ensure you or a family member qualifies for managed long term care (MLTC) can help delay or even avoid the need for nursing home care, now and in the future. If a situation does require an extended nursing home stay, Medicare's Nursing Home Compare tool can give you a behind the scenes look to guide you in your choices.
Reach Out to Us Today for Help
At Cavallo & Cavallo, we can help make it easier to find and pay for quality, long term care for you or your loved ones when it is needed. To discuss your options, contact our New York nursing home and Medicaid planning attorneys and request a consultation in our Bronx or Westchester office today.
Resource:
skillednursingnews.com/2019/01/ny-falls-short-on-nursing-home-enforcement-state-senator-says/
https://www.cavallolawyers.com/quality-hospital-care-could-reduce-your-likelihood-of-needing-a-nursing-home/