Protecting Your Assets with Insurance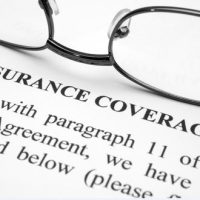 Most states, including New York, require you to carry a certain amount of car insurance and you are likely to receive health insurance coverage through your employer. You are also obligated to carry homeowners insurance when taking out a mortgage, but is the amount you have enough? Reviewing your homeowner's policy and considering other types of insurance coverages you need can play a major role in protecting your assets. The following outlines some of the policies available and whether they may be a good idea in your situation.
Making Sure You Have Enough Insurance Coverage 
There are many different types of insurance policies and coverage amounts available, which you will want to consider based on your own individual situation. The following outlines four important types of coverages to consider:
Homeowner's Coverage
Your home is likely to be one of your largest assets. To protect your investment, BankRate advises reviewing your policy and coverage amounts at least once a year. Be sure you are covered for replacement costs and factor in any recent additions or upgrades you may have made. Also make sure you have the proper storm and flood coverages for your zoning area, and update your contents coverage with a fresh inventory of your personal belongings.
Life Insurance
There is often debate over who needs life insurance, what it is for, and how much you should get. The Balance advises looking into whole life policies that build cash value while you are young, which is when rates are likely to be their lowest. Term life policies can be a good option for those who want to leave a nest egg to their families or to ensure that major debts get paid off, but be warned that these policies often increase dramatically at the end of each term limit.
Business Insurance
Entrepreneur warns that from the minute you start your own business, you open yourself up to liability. If you provide services or products, consider professional liability and product liability insurance to protect you against claims. Brick and mortar businesses require property insurance and those with employees may need to provide workers' compensation benefits. If you operate a home based business, check your homeowners insurance provider for any additional coverages available.
Disability Insurance
State Farm and other major insurers often offer long and short term disability policies, which can help offset your expenses in the event of a major injury or illness. Considering the fact that roughly one out of every four will become disabled before they retire, having a policy in place may be a smart investment.
Contact Us Today for Help
The above is just a general guide to some of the insurance policies that can help in the event the unexpected occurs. To discuss whether you are appropriately insured and other ways to protect yourself, call or contact Cavallo & Cavallo online and request a consultation in our Bronx or Westchester office with one of our experienced asset protection attorneys.
Resources:
bankrate.com/finance/insurance/enough-home-insurance-coverage-1.aspx
statefarm.com/insurance/disability