Steps to Protect Yourself Against Liability in a Claim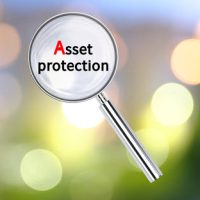 Whether you own your own home or business, or have commercial properties you rent, you need to take certain steps to ensure accidents and injuries do not occur. Part of protecting your assets and your financial investment is reducing potential liability you could face. When someone is injured on your property due to dangerous conditions you either to fail to fix or fail to warn them about, you could find yourself  facing a hefty insurance claim, which will increase your overall premiums, or you could end up having to pay damages in a premises liability lawsuit.
Protect Yourself Against Property Liability
A recent Bronx County Supreme Court decision emphasizes the need for both property owners and managers to take care in avoiding potentially dangerous conditions which could cause accidents and injuries to occur. The case centered around an employee for a local deli, who fell down a stairwell while stocking supplies. The employee alleged that the steps themselves were slick, and that the handrails provided were ineffective. She filed a premises liability lawsuit and was awarded compensation for the damages she suffered as a result of the fall. While the property owner appealed the decision, the Supreme Court upheld the verdict in the case.
These types of lawsuits can end up costing business property owners hundreds of thousands of dollars. Even if you have property insurance in place, the injured party may decide that the additional compensation awarded through a lawsuit is worth the investment of time it takes in filing this type of claim. To protect yourself against legal liability, offers these suggestions:
Clear anything that might block entrances and exits, and be sure to provide non-slip mats to prevent water and debris from polling in these locations;
Clear debris and unused objects from hallways and aisles, which often prevent tripping hazards;
Make sure the outside of the property is properly lit;
Provide a clear path from your driveway or other parking locations;
Replace loose or chipped paving stones;
Replace torn carpeting and worn floorboards;
Make sure you have adequate handrails on steps and at heights;
Check to ensure lighting and other fixtures are properly secured;
Clear up spills immediately when they occur.
Additional Protections for Homeowners
If you are a homeowner, a claim against your insurance provider will significantly increase your monthly premiums. The injured party could also decide to take you to court. HomeInsurance.org recommends taking these additional steps to protect yourself:
Remove low hanging branches from outside trees;
Be sure and salt sidewalks during winter weather;
Make sure decking materials and parts are secure and firmly in place;
If you have shelving units, attach them to the wall;
If you have a pool, make sure it is adequately fenced in.
Reach Out to Us Today for Help
At Cavallo & Cavallo, we are your neighborhood law firm. Our primary goal is to ensure you, your family, and your business are well protected. For questions about legal liability or how to defend yourself against claims, contact our New York asset protection attorneys to request a consultation in our Bronx or Westchester office today.
Resources:
nycourts.gov/reporter/3dseries/2018/2018_50910.htm
homeinsurance.org/home-maintenance/preventing-home-liability-claims/