Attic Conversions Allow Aging In Place For Older Adults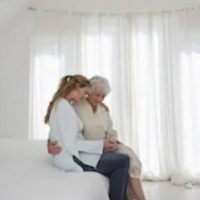 When advising clients on Medicaid planning and the potential for future long term care and nursing home costs, one of the biggest concerns is the desire to remain at home as long as possible. Living alone is not always practical and children, friends, or other family members may not have the extra space. One area that often gets overlooked is the attic. While it may not seem practical, a few simple changes can help to convert your attic into a home, allowing your family member to age in place.
Aging In Place: Attic Conversions
'Aging in place' is a common term these days. The National Institutes of Health (NIH) advises that it refers to a growing desire among older adults to live in their chosen residence for as long as they want and are able to. To be successful, it generally requires having access to assistance and services they need now or may require in the future.
Medicaid planning can help you tap into long term care resources within our community that can help make aging in place more likely to happen. One of the first steps involves finding the right place. Residing with family members or close friends provides numerous advantages. For older adults these include:
Greater opportunities for social interaction;
Assistance with personal and daily living tasks;
Meal planning and preparation;
Help with medical issues;
Guidance in financial affairs.
The only problem is often a lack of space. An attic conversion can solve this dilemma. A reasonably sized attic can be transformed with only a minor investment of time and money. In the long run, it saves on nursing home costs while improving the overall value of your home.
Converting Your Attic for an Older Loved One
The current condition of the space will determine how big a project an attic conversion will be. Angie's Place recommends focusing on the following areas:
Accessibility: This is likely to be the largest project, as your attic may only be accessed through crawl spaces or via narrow ladders. Building either indoor or outdoor entry points takes effort but will significantly improve property value.
Stairs: Safety is your main concern, so make sure the stairs are sturdy, wide, and have handrails at each side. For loved ones with mobility issues, lifts and home elevators are increasingly affordable and may even be covered by insurance.
Lighting: Adding or enlarging a window and investing in new light fixtures can make your attic bright and inviting. Light-colored paint can also help and makes the room look larger.
Flooring and insulation: This ensures your loved one's comfort while lowering heating and cooling costs for the rest of the house.
Accommodations: Consider your options in installing a bathroom or a small kitchenette, giving your loved one even greater freedom and independence.
Let Us Help You Today
At Cavallo & Cavallo, our Bronx & Westchester Medicaid & nursing home attorneys can help address your questions and concerns about aging in place.  Call or contact us online and request a consultation in our office today.
Resource:
health.ny.gov/health_care/medicaid/program/longterm/
https://www.cavallolawyers.com/medicaid-eligibility-and-your-home/