Helping Older Adults Deal With the Coronavirus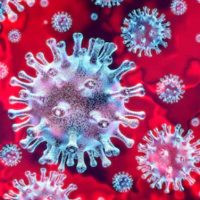 The recent outbreak of the coronavirus has wreaked havoc in New York. For older adults, this is particularly frightening. In addition to the normal difficulties they are likely to face in terms of shopping, attending doctor visits, and performing other daily tasks, older adults are among those most at risk for suffering serious and potentially life-threatening complications as a result of the virus. Our estate planning and nursing home care attorneys have gathered the following tips to help you through this difficult time.
Coronavirus and the Impact On Older Adults
As COVID-19, otherwise referred to as the coronavirus, spreads throughout New York and across the country, older adults are being warned of the risks. The American Association of Retired People (AARP) warns that these include:
Older adults are generally more susceptible to contracting the virus;
Chronic health conditions such as heart disease, diabetes, and respiratory problems make them more likely to suffer serious complications;
There is the threat that the virus could overwhelm the medical system, resulting in older adults not getting the amount or quality of medical care they need.
Due to living in close, confined quarters, people in nursing homes are among those most at risk. Many long term care facilities in New York and other states have now reduced visits to only those deemed medically necessary. Older adults living on their own face other challenges, as crowds at local grocery stores and empty shelves make it harder for them to get the supplies they need to maintain their overall health.
Ways Older Adults Can Protect Themselves
Community Medicaid services in New York offer help for older adults living on their own, including personal care, home health aids, meal delivery services, and rides to doctors' appointments. With a state of emergency now in effect, delays are to be expected and some services may be reduced due to staffing issues. During this time, older adults are encouraged to reach out to family members, neighbors, and community groups for help. Social media can be a good source for finding services available in your local area.
In addition, the Centers For Disease Control and Prevention (CDC) offers tips for older adults to take on their own which can reduce their risk of becoming infected by the virus. These include:
Stay at home as much as possible.
If you must go out, avoid crowds and keep at least six feet of distance between yourself and others.
Wash your hands and disinfect surfaces in your home on a regular basis;
Contact your medical provider to ensure you have adequate supplies of medications on hand.
Let Us Help You Today
At Cavallo & Cavallo, we help older adults get the care they need while ensuring they have the proper legal documents in place. To find out how we can help you or an older adult family member, contact our Bronx & Westchester Medicaid & nursing home attorneys and request a consultation in our office today.
Resource:
aarp.org/health/conditions-treatments/info-2020/coronavirus-severe-seniors.html
https://www.cavallolawyers.com/aging-in-place-garden-safety-tips-for-seniors/