What Is A Medicaid Trust And How Can It Protect Me?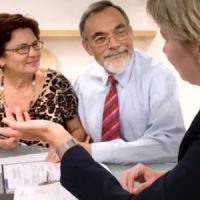 As you get older, the impacts of chronic health conditions, accidental injuries, and periodic illnesses are often more severe and can prompt the need for at home medical services or nursing home care. Unfortunately, the high costs associated with these services can quickly deplete your hard-earned life savings. Once property and assets are gone, you may be entitled to Medicaid benefits, which cover nursing homes, home health care, and other costs. Medicaid planning provides a way to ensure eligibility without depleting your savings. By transferring assets into a trust now, you can qualify for Medicaid benefits sooner.
What Is A Medicaid Trust?
A trust is an estate planning tool that helps protect you and your beneficiaries. It involves transferring property and assets into a fund which is held by a third party, known as a trustee. They have a fiduciary duty to manage the fund wisely and in your best interests. In the event of your passing, your trust allows beneficiaries to avoid time-consuming New York Probate Court proceedings. A trust also allows you to dictate specifically how property and assets are distributed. It gives you options, such as making periodic payments or providing financial gifts on special occasions, such as births, graduations, and weddings.
In addition to future planning, a trust can benefit you in meeting various needs as you age. While you benefit from the property and assets contained within your trust, the trust itself is the owner and funds contained within do not count in determining eligibility for Medicaid. This entitles you to  coverage for home health aides, nursing homes, and other important services.
Why Establishing A Medicaid Trust Now Is Important
Many of us will eventually need some type of support services as we age. While you may have accumulated significant savings to help in covering these costs, a long term injury or illness can leave accounts quickly depleted. The New York Department of Financial Services (DFS) estimates what you will likely spend:
For stays in nursing homes and other long term care facilities: Costs average anywhere from $250 to $300 or more each day, which averages yearly costs of over $100,000.
For nurses aids and other home health care services: Costs generally average between $20 and $50 per hour, meaning that a few hours of help each week could leave you paying thousands of dollars out of pocket within months.
Transferring property and assets into a trust allows you to maintain your lifestyle while meeting Medicaid eligibility guidelines. This gives you access to support services you need while protecting your heirs. However, to qualify you must create a trust five years before applying for Medicaid benefits.
Let Us Help You Today
To protect your assets from being depleted by long term care costs, it is important to act now. At Cavallo & Cavallo, you can trust us to guide you in the options available. To request a consultation in our office, call or contact our Bronx & Westchester Medicaid & nursing home attorneys today.