Home
>
Blog
>
Medicaid Planning
>
Winter Safety Tips For Older Adults: Reduce the Risks of Injury and the Need For Nursing Home Care
Winter Safety Tips For Older Adults: Reduce the Risks of Injury and the Need For Nursing Home Care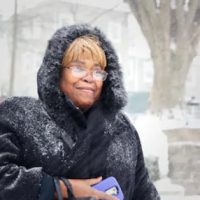 Maintaining mobility is a primary concern for older adults. Accidents can take a heavy toll on your health and often necessitate the need for nursing home care. Advance planning helps ensure you are prepared for whatever the future holds. Taking the necessary precautions reduces your risks. Winter is a particularly dangerous time for older adults. The following highlights ways you can protect yourself.
Six Common Hazards Older Adults Face During Winter Months
The AGS Foundation for Health in Aging warns that there are six common hazards older adults are likely to face during the winter months:
Hypothermia
A slower metabolism causes you to produce less body heat. This is dangerous on cold winter days. Hypothermia, a potentially life-threatening drop in body temperature, can quickly set in quickly. To protect yourself:
Limit time outdoors.
Bundle up in layers.
Go inside the minute you start shivering.
Avoid going out at all if the temperature is near freezing.
Frostbite
Frostbite often affects the nose, cheeks, chin, fingers, and toes. To prevent it:
Always wear a hat, scarf, gloves, heavy socks, and appropriate shoes.
Be alert for skin that feels red, painful, or waxy to the touch.
Go inside the minute you start freezing or feeling numb.
Falls
The Centers for Disease Control and Prevention (CDC) warns that falls are the leading cause of injuries and death among older adults. In winter, icy sidewalks and wet floors are a risk. To prevent falls:
Make sure walkways are clear around your home.
Wear non-skid shoes.
Avoid areas with snow or icy patches.
If you use a cane, replace the rubber tip regularly.
Injuries While Shoveling Snow
Shoveling snow is a strenuous activity. If you take on this task yourself, take the following precautions first:
Ask your doctor if shoveling snow is safe for you.
Use a smaller shovel and do a little bit at a time.
Quite if you feel tired, cold, or have trouble catching your breath.
Fires And Carbon Monoxide Poisoning
Fireplaces and space heaters provide extra warmth at this time of year. However, they also increase the risks for fires and carbon monoxide leaks. To protect yourself:
Have chimneys and flues cleaned before using.
Install smoke and carbon monoxide detectors throughout your home.
Keep a fire extinguisher handy at all times.
Other than when cooking, avoid using your stove as a heat source.
Motor Vehicle Accidents
Car crashes are another common cause of injuries among older adults over winter. To reduce your risks:
Avoid taking certain medications while driving.
Wear your seatbelt at all times.
Check the weather forecast before heading out.
Do not drive if roads are slick or bad weather is expected.
Let Us Help You Today
At Cavallo & Cavallo, we help you meet the challenges of getting older and your goals regarding aging in place. Call or contact our Bronx & Westchester Medicaid and nursing home attorneys online and request a consultation in our office today.
Resource:
hf.org/aging/eldercare/library/tips/wintersafety_tips.pdf
https://www.cavallolawyers.com/the-benefits-of-medicaid-planning-for-older-adults/