Men's Health Month Last Month Heightens Awareness of Preventable Health Problems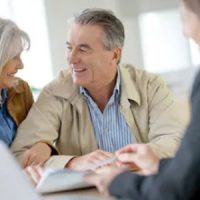 Father's Day falls in June of each year and provides the opportunity for many of us to honor the special men in our lives. Unfortunately, fathers, grandfathers, spouses, and other male relatives often work so hard at their careers and in providing for their families, they tend to neglect their own health concerns. June is also designated as Men's Health Month and it raises awareness of the risks they face in terms of preventable health problems that  often require the need for nursing homes and other types of long term care. The following details some of the most common concerns and the preventative steps men can take to protect themselves.
Medical Conditions That Can Eventually Result in the Need For Nursing Home Care 
After working hard all their lives, the last thing men want is to see their accumulated earnings spent on medical expenses and in providing for nursing home care. Sadly, the reality is that men are more likely to suffer chronic health conditions that derail their future plans, such as high blood pressure, diabetes, heart disease, and breathing disorders. They are also more likely to suffer life-threatening illnesses, including cancer, kidney disease, strokes, and deadly cases of pneumonia.
Men's Health Month raises awareness of these dangers. An international health education program sponsored in part by Congress, it encourages men to develop healthier habits and to get the preventative medical care they need in order to live longer lives. The group claims that currently, men are dying an average of five years younger than women and are more likely to suffer long term disabilities resulting in the need for long term care. Steps you can encourage the men in your life to take to protect themselves include:
Engaging in regular exercise;
Eating a health diet and maintaining the proper weight;
Quitting smoking;
Not indulging in alcohol;
Visiting their doctor regularly;
Reporting any symptoms they suffer immediately;
Getting the appropriate treatment and follow up care.
Protecting Older Adult Men
In addition to illnesses and chronic health conditions, men are also more likely to suffer accidental injuries. These risks tend to increase with age and become particularly dangerous past the age of 65. To protect the older men in your life, make sure their homes do not contain any obvious dangers and get them the community support they need.
Medicaid planning can help in this regard. By establishing a trust along with other important estate planning documents, older adult men can get the medical care and at home support services they need to maintain their health. In the event a nursing home or other types of long term care are required, Medicaid benefits and services available through the New York Department of Health can help to offset the costs.
Let Us Help You Today
Reach out to Cavallo and Cavallo to discuss ways in which we can help protect the health and well-being of the men in your life. Call or contact our Bronx & Westchester Medicaid & nursing home attorneys to request a consultation today.
https://www.cavallolawyers.com/planning-for-the-future-and-assessing-the-need-for-long-term-care-needs/