When Should I Consider A Nursing Home?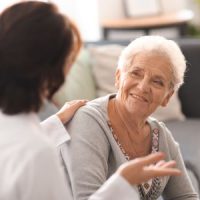 Declines in physical abilities and increases in illnesses and chronic health conditions are common the older you get. Unfortunately, this can impact the ability of older adults to live on their own or in their own homes. Making the decision to seek nursing home care, whether for yourself or a loved one, is never easy. However, it may be in your best interests and can help to prevent more serious situations down the road. As experienced Bronx & Westchester Medicaid & nursing home attorneys, we have collected some tips to help you determine when it is time to consider a nursing home as the best available option.
Planning For Your Future
Planning for the time when you or a loved one is no longer able to provide for themselves is something that people tend to put off. Unfortunately, this can make the prospect of requiring nursing home care more likely to happen while increasing the overall amount you need to spend.
According to the New York Department of Financial Services (DFS), nursing home care costs can range from $300 to close to $400 per day, depending on where you live. This brings the yearly average you will need to pay to between $120,000 and $150,000. Reducing the need for nursing home care can help to reduce these costs and protect your savings. Ways to do this include:
Assess the layout of your home to determine whether it is conducive for aging in place;
Consider downsizing, moving somewhere more suitable, or someplace closer to family and friends;
Inventory your basic needs and what help you are likely to require;
Check into local community resources, which can help in providing home health care, transportation to and from doctor visits, and other support services.
As even home health care can end up costing hundreds of dollars each week, it is important to plan now to defray these and other expenses. Creating a trust as a part of Medicaid planning can help ensure eligibility for community services while defraying the cost of any eventual long-term or nursing home care you do require.
Signs it Is Time For A Nursing Home
While your goal may be to age in place, circumstances may dictate more comprehensive care. According to the Centers for Disease Control and Prevention (CDC), more than 1,3 million older adults currently live in nursing homes or other long-term care facilities. Signs it may be time to consider a nursing home for yourself or someone you love include:
Increasing difficulty in meeting personal needs;
Increased incidents of accidents and injuries;
Medical conditions require more extensive care;
Rehabilitation is needed to recover from an injury or illnesses;
Let Us Help You Today
At Cavallo & Cavallo, we know how difficult it can be to make decisions regarding nursing home care. We are here to help make the process easier. To discuss your options, call or contact our New York nursing home and Medicaid planning attorneys online and request a consultation in our office today.
Resource:
cdc.gov/nchs/fastats/nursing-home-care.htm